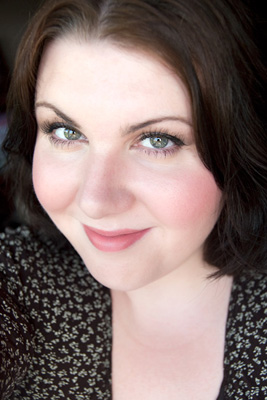 Welcome to
How I Get Pretty
which is a series where a beauty blogger talks about the products that she uses in order to make herself feel and look beautiful. This week I am featuring Charlotte from
Lipglossiping
who is totally in love with make up.
I'm delighted to be featuring today as part of The Musing of Ondo Lady's fabulous Be Beautiful special where I was invited to talk about some of the products that I use to make my day that little bit more beautiful. I umm'ed and ahh'ed over what to show you for longer than I'd care to admit. Let's just say, it was bordering on 'abnormal'. In the end, I decided that I pretty much love everything in my collection. I have limited space, so if I don't like a product - it ain't gonna stay in there for long! With that in mind, I grabbed a few items that I knew would make me perfectly presentable for that morning's scale and polish at the dentist. Pure glamour baby.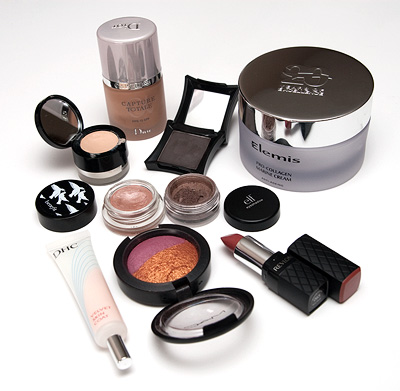 Ohhhh Elemis, your Pro Collagen Marine Cream is all I need to wear in bed to make me feel beautiful. I adore the scent, the way it softens my skin... it's a bloody shame about the price tag. What else... what else? If you can spend the day in relative comfort about how your skin looks, the rest is pure decoration. DHC's Velvet Skin Coat for priming combined with Dior Capture Totale Foundation and Bobbi Brown's Creamy Concealer is a dream team for my sleep deprived skin. I'm all about the neutrals and I love cream formulas so Benefit's Creaseless Cream Eye Shadow in RSVP makes a solid base for me. Add in a gentle dusting of E.L.F's bargainous Mineral Eye Shadow to define my eyes further and all that's needed is a slick of mascara. Illamasqua's Eye Brow Cake in Gaze does a great job at making my brows appear well-groomed without being obvious, it also makes for a good powder eyeliner in a pinch. Blusher is a product that I ignored for many years... I just couldn't get the hang of application. Now that I have, there's no stopping me and I impulse buy blushers like a woman possessed! One of my latest acquisitions is MAC's New Vibe Mineralize Duo, an intruiging mix of berry and bronze, it's true love. Lastly, lips! Despite the online moniker, I'm not a gloss girl... too sticky and gloopy! The new Revlon Colorburst lippies are pretty amazing and my favourite is Rosy Nude - lightweight, pigmented and easy to wear.
You can read read Charlotte's blog
here
.
You can follow her on
Twitter
.